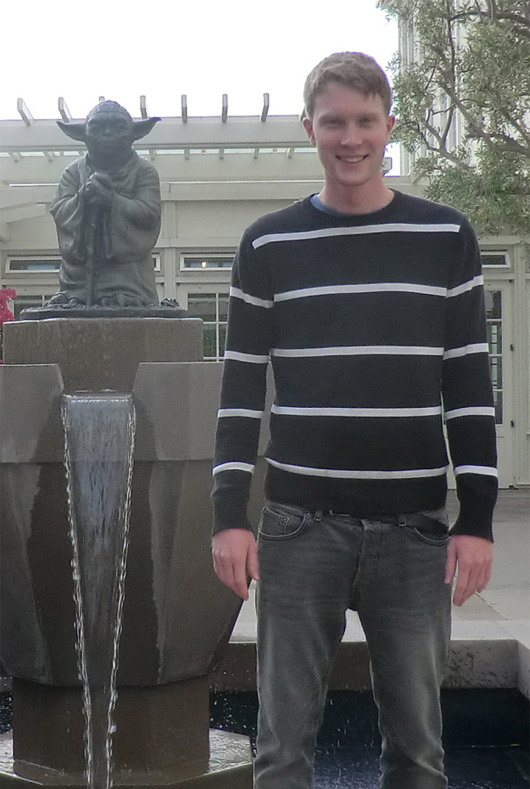 Pipeline Programming / Tool Development / OOP
Lighting / Shading / Rendering
Rigging / Compositing / Modeling
Maya API (Python & C++)
90%
Houdini Development Kit
60%
Hi,
nice to meet you! My name is Timm Wagener, i'm a Pipeline Programmer (as opposed to Computer-Scientist or Developer) and Lighting / Shading TD with a background as Rigger and 3D Generalist. In 2015 i graduated with a Diploma in Technical Direction from Filmakademie Baden-Württemberg.
Being a programmer with deep roots as an artist in animation production, i communicate with technicians and artists in their native language. The ability to see problems from these two viewpoints, has often proven very helpfull in tackling and solving them and makes me a resourceful asset to any Pipeline Department.
My main areas of expertise
are pipeline programming, lighting, shading and rendering.
I'm using Python for about 6 years now and have gained a thorough understanding of its idioms, DCC APIs (Maya, Nuke, Houdini) and inner workings along the way. I enjoy writing clean, maintainable and pythonic code to the best of my abilities and always try to extend those.
I'm also using Maya for about 7 years now and there are probably very few aspects of that program left, that could surprise me. Additionaly i'm currently in the process of welcoming Houdini to my toolset, which we used as the main pipeline tool for our diploma short Skål.
My personal interests
are principles of good software architecture, programming, render theory and algorythms as well as forcefull, fast and unpretentious animation. I would describe my job as using the former in service of the latter, in order to support production and create polished imagery with impact.
Topics i focused on during my studies at Filmakademie include C++ and Houdini, parallel computing using the GPU, pipelining, the HDK and Maya C++ API.
Away from keyboard i enjoy football, it's tragedies and golden moments, as well as music and nature.
Contributing developer to Python Software Projects
Production Pipeline Development
Rugbybugs Pipeline
Production Challenges and Solutions
Pipeline Programming
Tool Development
Documentation
Pipeline Programming
Tool Development
Documentation
Scripting
Tool Development
Rigging
Sculpting
Modeling
Sculpting
Modeling
Rigging
Animation
Texturing
Scripting
Tool Development
3D Intern (before studies)
Modeling
Texturing
Lighting
Diploma (eq. to Masters Degree) in Technical-Direction
Abitur / A Level. Major in English and Computer Science
Rugbybugs
Visual Effects Society / Hollywood
Skål
Visual Effects Society / Hollywood
OpenColorIO Nodes for Houdini
Digital Production 2015
Lighting, Shading & Rendering for Rugbybugs
Chaosgroup VRayMag 2014
PoseCritter Tool Breakdown
Rigging Dojo 2013